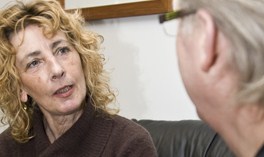 Face to face and Online Counselling for all Personal Issues Kings Lynn Norfolk
Are you feeling in need of counselling support? . Are you experiencing personal issues that are directly affecting how you feel?. Do you live in Norfolk, Cambrigeshire, or Lincolnshire? I offer both face to face counselling and online counselling in these areas and across the UK.
The counselling support available includes:
Anxiety, Bereavement, Depression, Relationship, Family or Marital Difficulties, Sexuality, Sexual Abuse, Phobias, Eating Difficulties, Life style changes including Redundancy and Retirement, Pet or Animal Bereavement. Discrimination at work and within your personal life. This list is not exhaustive, and offers insight to common themes which clients have brought to my practice over the 26 years.
There may be other issues which are impacting upon your life and well being and we can explore these together in counselling and help you look at ways to move forward to a place where you feel a sense of resolution . I have been in Counselling practice since 1995 and have experience in providing counselling support to clients for all matters which lead individuals or couples to seek counselling.
I am a Senior BACP Accredited counsellor, and ACTO Level 3 accredited online counsellor and supervisor.My counselling practice is based in Norfolk.

My background and experience in counselling is broad.I have worked as a counsellor in Schools, Further education and Universities,Charities, Private practice, and Employee Assistance programmes, and Hospice care.
I believe that by creating a safe and private space for counselling, where the therapeutic relationship, and subsequent trust which develops, is a key factor in clients being able to achieve a positive outcome. I have a non-judgemental and anti-discriminatory approach to life and this is central to how I work as a counsellor..


My fees for a counselling appointment are £50 per session.

Counselling Kings Lynn Norfolk
Choosing the right counsellor to provide support is not always easy. By taking time to read this page it may provide you with information which will help you make a decision on the best choice for you, In all cases giving careful attention to both the medium of counselling being offered and the qualifications and experience of your chosen counsellor is an important factor in this process.
I am a senior BACP Accredited Counsellor. As a senior accredited counsellor my practice is grounded within the BACP Ethical Framework. I also work as a supervisor and trainer online.I frequently provide consultancy services to services who are piloting an e-counselling service for their clients. There are different mediums available for you to choose from, and you choose which would feel more comfortable for you. At the present time I am offering online counselling via Instant messenging, webcam or voice. All appointments take place at a secure and private location close to Kings Lynn or via a secure platform where privacy can be assured.
Why choose counselling?
Life events can arise for everyone and leave us feeling unable to manage day to day life and relationships as effectively as we would hope for. Often these life events and personal issues have begun due to circumstances which feel beyond our control. Counselling offers a safe and confidential space where the therapist helps the client to explore how to find ways forward with either managing or changing the difficulties they are facing. I believe that by the counsellor offering a non-judgemental and client focused approach this is key in finding a solution to the issues brought to counselling. I have provided therapy support to clients since 1997 and during the last 24 years have worked with clients face to face, via therapy emails, Instant messenging, and voice or webcam. Some clients like the fact that email therapy gives them time to think through what they want to say to the counsellor, whilst also being therapeutic in itself, when writing down thoughts about a situation which are causing the presenting problems.



Client Testimonials
Below is a sample of client testimonials

From my very first session with Jane, I had my first brilliant breakthrough which was so simple. Jane listened intently to me and then responded with reflective and excellent feedback. She is a true professional, and I'm so pleased I found her. I absolutely recommend her.

Jane has been extremely helpful, understanding and compassionate. She has given me lots of tools to help my cope with anxiety and nerves. Highly recommend her!

Such a cliché thing to say but Jane has changed my life and how I think about things. Always checking in on me I know she is always available. I appreciate her so much

Jane is a very understanding therapist who always takes time to fully understand my situation even when it's difficult to talk about. She is patient and always goes out of her way to make sure I've got the support I need. She's been a great help to my mental health and self-confidence.
Payment Arrangements
Payment Arrangements
Webcam, Voice only, or Telephone counselling:
There is a fee of £50 for each meeting that we have. Prior to commencing with online counselling we will have arranged to speak on the telephone for up to 30 minutes to help determine if online counselling could effective as support for you, or exchanged an initial email to decide if this is the most appropriate medium of support for you. Once we have agreed to proceed with counselling we will have a one hour assessment appointment and agree at this point if you feel counselling via webcam or voice only feels comfortable for you and what you would like to achieve from counselling.You may purchase a block of meetings at the onset of therapy. All fees are payable via BACS payment in advance of each appointment.

If you would like to email or telephone me to discuss how I can provide counselling support for you, or to make an initial appointment, please Email Jane Evans
Counselling and Online Counselling
What is Counselling?
Counselling can be beneficial where a person is experiencing either personal or relationship difficulties. It provides an opportunity to explore those difficulties with a counsellor in a confidential, Ethical, and supportive manner which may not be available to you in any other context. Clients often say that talking to a professional who has no personal pre- conceived ideas or view regarding what is best for the individual can provide a positive environment for them to find both a way forward with a problem and also a way of not feeling influenced by others views. This can be difficult when talking with a friend or family member as they will often have an opinion which may conflict with what you would choose as the best option for yourself.

How is Online Therapy different?
Online counselling is a relatively new medium for offering personal support, but since the Pandemic began in 2020 many clinets are choosing online counselling, or accessing a blend of face to face counselling with online sessions. At present I am only offering online counselling appointments.. This form of counselling is not for everyone and is not intended to replace face-to-face counselling or therapy, especially if you already working with a counsellor or therapist, or if you are feeling in crisis. However, many people find this model of counselling is just what they need to fit in with a busy lifestyle and receive support for a variety of problems and issues.

Advantages of ecounselling


You may find that you are able to speak more freely about sensitive or embarrassing issues, particularly by online counselling, as opposed to face to face counselling

You can engage in therapy in the comfort and privacy of your own home or in a location where you have access to a computer and are able to ensure your privacy. Online Counselling can be accessed during the day or evening, at a time to suit you.

It is easily accessible, especially for those who cannot, or choose not to leave their home to seek counselling. It also opens up your choice if you live in an area where there aren't counsellors readily available or who are located close to you..

In email counselling you will have time to reflect on your writing and the responses given and keep email exchanges from the online counselling.

It is affordable and can fit around non- regular hours if you have a busy life style or work shifts

With online therapy you won't necessarily have to wait for an appointment,which at times can take weeks to arrange for private face to face counselling

Online counselling can help if you feel uncomfortable about counselling and feel there is a stigma attached to seeking counselling support.

You are in control of your counselling from the beginning to end and you negotiate with the counsellor for the amount of sessions which feels right for you

Online counselling uk currently offers you several options:


Three types of Online counselling:

Secure live Sessions using encrypted webcam, Live chat, and voice (telephone)


If you choose e- counselling, we can work by email exchange or by secure server which offers IM (Instant Messenging live meetings), voice, or webcam, or both if you wish. All of these mediums can be beneficial for therapy exchanges and we would negotiate this depending on what feels best for you.



Want to find out more about online counselling?
You have taken the first step by finding my website. Please continue to look at the information and links provided on the other areas of the site or if you are feeling ready to proceed with Counselling all you need to do is Email Jane Evans and I will reply to you as soon as I am able.

What equipment would I need to be able to do Synchronous or Real Time counselling?
You will need a computer with Internet access for online counselling. It is helpful to have broadband, or a fairly fast connection . We will use a secure and encrypted email service to arrange appointments and a system called Vsee for 'real time ' IM sessions. For webcam appointments we will use Zoom.

On-line therapy is not intended for individuals with severe and enduring mental health difficulties or for those who are actively suicidal. It is also not for individuals who are in crisis, or who need an immediate response to their e-mail. If you feel you are in danger of harming yourself contact your GP or the NHS Walk in Centres
If you are under 18 e-therapy is not available via this service.

To visit the BACP Website (British Association for Counselling and Psychotherapy) and read information on the BACP Ethical Framework for Counselling, Online Counselling, and Psychotherapy.

Knowing how to verify your counsellor's qualifications and experience is an important aspect of making your decision to proceed with online counselling.
I am a Senior BACP accredited counsellor and this can be verified by visiting the BACP website and checking my accreditation/Membership number, which is- 00525638. I am also listed as a Senior ACTO Level 3 Counsellor and Supervisor. ACTO