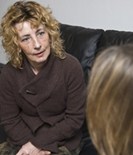 Online Counselling Supervision uk and Counselling Supervision
Counselling Supervision and online counselling Supervision Services uk:
Due to time constraints, travel arrangements, or difficulties with accessing a supervisor within your local area, the option of working with a supervisor using the internet has always been an effective alternative to face to face supervision. As most counsellors transferred their client work online in March 2020, due to the Covid Pandemic, has become more familiar to receive online supervision with a qualified and experienced online supervisor. Its is also strongly recommended by ACTO and BACP, to receive your supervision of the work in the same medium, and with a supervisor who is fully experienced and qualified to practice and supervise online. This enhances you work as a counsellor and also offers a good sense of containment in respect of some of the practical and technical issues that may arise within your online client practice.
I provide Face to face , individual and group Online supervision through email, Instant messenging, voice (similar to telephone supervision), or voice and webcam using Zoom or Vsee.
You can choose which medium most suits your needs as a counsellor and your client practice.
It is important to feel that you have a good connection with your supervisor and that online supervision provides the right space for you to safely explore your client work. If you are considering approaching me for counselling supervision I can offer an initial free 30 minute discussion via Zoom to help you decide if working with me as your supervisor feels comfortable for you, your theoretical approach, your client groups, and relevant for the context of your clinical practice etc. Please contact me via the email contact form on this website to arrange a time to meet.
I work from an integrative theoretical practice. My foundation training was in Psychodynamic therapy, but later i moved towards a Humanistic and Person Centred approach. I have also completed CBT training. My professional background has been founded in organisational and private practice contexts and extends over 27 years. I originally worked in general counselling practice and within schools, further and higher education, EAP, and private practice. My supervision practice has also included these contexts of client work. Having held positions where i was a manager of counselling services, I provide extensive support to counsellors and supervisors who are also holding a clinical lead or managerial role. I can offer supervisees a broad range of experience to help support them in their client and supervision practice, particularly where they are working online, or have adopted a blended approach of face to face and online client work. I regularly support supervisees who are undergoing accreditation with professional bodies such as BACP.

Supervision Experience and Qualifications
I've been practising as a supervisor of counsellors since 1998, and offering online supervision since 2006. I have trained and qualified as an online supervisor and also provide online supervision training via OCST and hold ACTO Level 3 membership status..
As a BACP Senior Accredited Counsellor, and within my practice as Counselling Supervisor I subscribe to the BACP Ethical Framework for Counselling and Supervision.I am predominantly a Person Centred practitioner, but have studied to MA level within the Humanistic framework for counselling,making my supervision practice very versatile and able to accomodateeach supervisee's indiviual orientation for counselling practice.
I have studied at Leicester University in the two stage course for Psychodynamic Counselling supervision. I am a qualified as an online supervisor. I have an OLT online supervision Diploma and I am registered on the ACTO website directory for approved counsellors and supervisors for online counselling/therapy. I have practiced as a counsellor since 1994 and as a supervisor since 1998
BACP
I have provided counselling supervision in many contexts, including:
Private practice, education and youth counselling services, bereavement and pallative care services, voluntary and charitable organisations, and within FE and HE institutions across the UK, Disability services, and sexual abuse/Rape.. This range of experience includes both individual and group supervision for experienced and trainee practitioners.

In my work as a counselling supervisor I have a commitment to being supportive, accessible, and approachable. I also place a strong emphasis on developing a good working relationship with supervisees in which there is an ethical and structured alliance, but one that also provides the space to be creative in exploring client work. The extensive range of my face to face and online counselling and supervision experience during the last 27 years provides a sound base for supervisees to explore their client work and feel contained within that process.
Fees/Payment
Online Supervision
My fee for face to face and online counselling supervision via IM, voice only, or webcam is £50 per hour

Please contact me if you would like to discuss supervision for your counselling practice:Follow this Link



Jane Evans MA BACP (accred Member) Counselling supervision Kings Lynn, online counselling uk, online supervision uk, online counselling training uk